Beekeeper apps
Technology is advancing quickly and although the essence of beekeeping is very natural, the potential to make your hobby or business more streamlined and organized would be a welcome addition for most people. Plus technology can help keep your hives healthy, active and optimized to a point where your bees will be at their happiest and most productive, and isn't that what we are all aiming for?
Take a look at our list of recommended beekeeper apps below and we're sure that you will find the right one for you and your bees!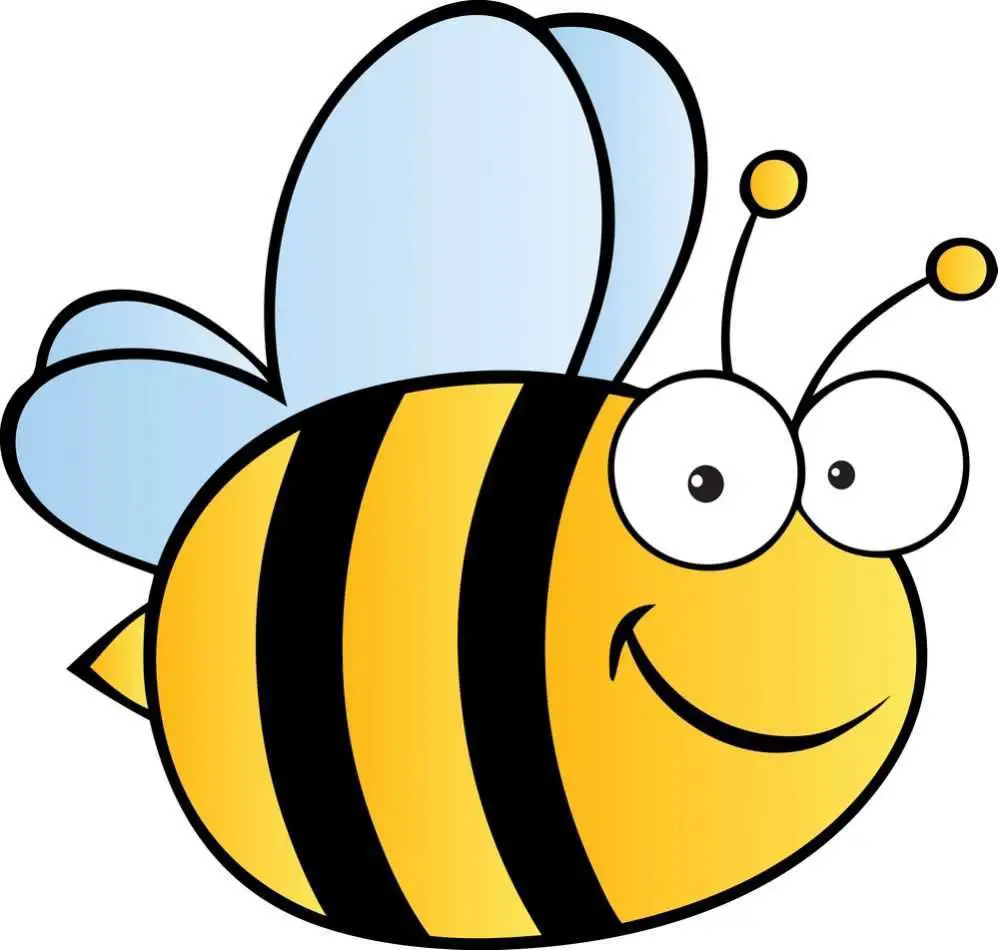 HiveTracks – Apiary Management Software
Designed by HiveTracks & Appiarium LLC

The HiveTracks app was designed to optimize and manage your beekeeping data, starting out as a web-based application, the developers over at HiveTracks & Appiarium have extended its availability to both iOS and Android devices, meaning that you now have a premium beekeeping app available everywhere you go.
The app lets you record all important data from your bee colonies and hives, this allows you to closely monitor your daily or weekly inspections and apiary workflow. Extra features in the app allow you to set reminders so you never forget to miss an important inspection, you can also view foraging maps and sharing your data is a breeze. You don't need much storage on your phone either as the size comes in at 1.8MB for Android and 31.4MB for iOS.
HiveTracks is free to download but you will need to buy a monthly subscription to make use of the features mentioned above. The options are quite straightforward and are tiered in levels of how many hives you want to manage in total. The minimum is $5 for up to 10 hives, the next level is $10 for up to 20 hives and then $20 a month for up to 100 hives. Commercial plans are also available with options for up to 8000 hives, now that would be a serious amount of bee data!
If you can picture a beehive data management system being of some benefit to you, and your bees, then we recommend that you take a look at the HiveTracks app before you make any final decisions. It could bee the one for you!
Software (click here)
BeePlus Beekeeping Manager – Hive Tool
Designed by OmniChrome
The BeePlus Beekeeping Manager app is another useful tool that assists you with the day to day running of your hives. Inspections, honey harvesting and keeping data on your bees is easy and manageable all within one place. The export feature lets you take all of the data and open it up in a spreadsheet on your computer or laptop, then the fun really begins (if spreadsheets are your thing!) as you analyze the data and find out where and how you can optimize areas of your beekeeping.
The photos features is a useful way to build up a visual timeline of your hives, showing you how they develop and grow over the months. The app lets you put as much data in as you like, the more data, the more you can understand the full process of your beekeeping. It's worth the time and effort because the results are beneficial in the long run, plus the app makes it super easy to add data which is highly important when you have a handful of things to do at once.
This app is only available on iOS and makes use of the cloud backup feature so all of your important data can be stored safely, and sharing your data with other iOS users and beekeepers is a simple process. The app itself will cost you $3.99 to download and only takes up 19.1MB of storage space on your device, you won't find any further costs down the road as there are no subscriptions or in-app purchases, it's just one initial cost for a simple and functional beekeeping app that is suited to both beginners and professionals.
Software (click here)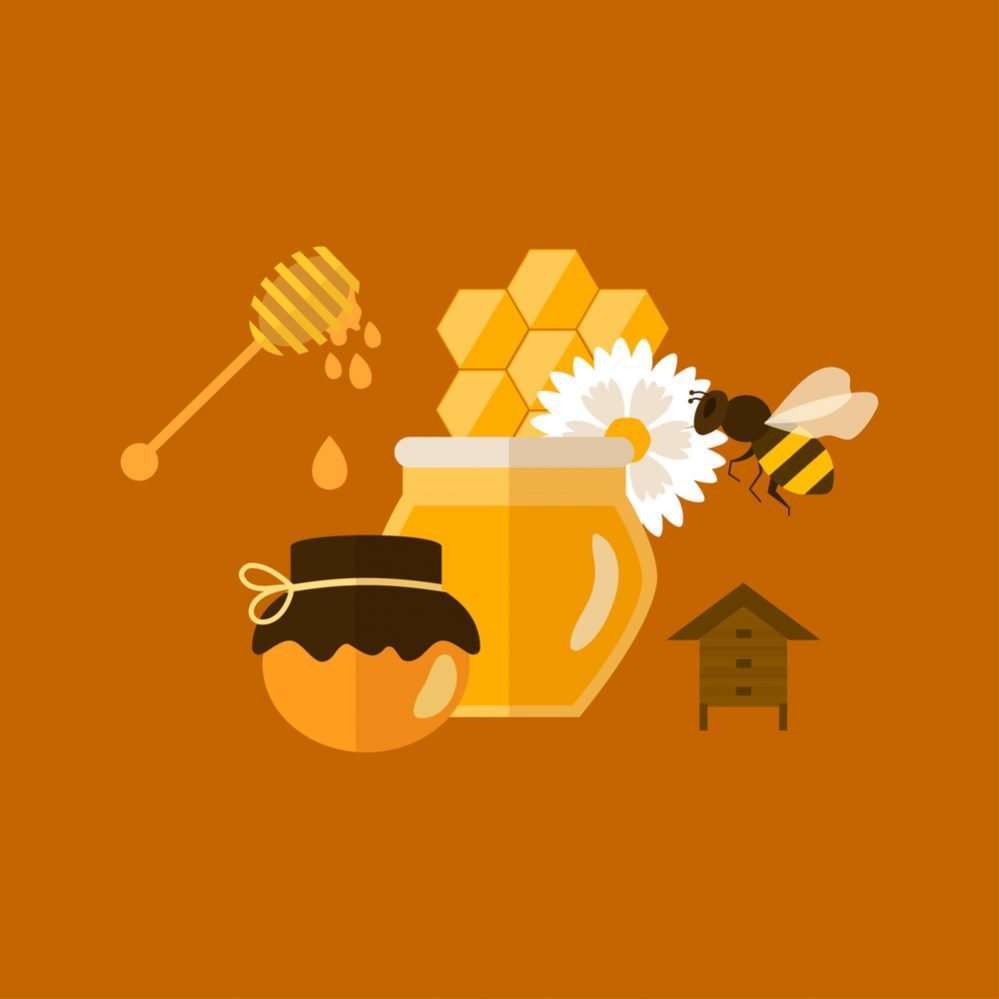 Apiary Book
Designed by Bogdan Iordache
The Apiary Book app is packed full of features to keep you on top of your beekeeping duties. The app is also designed in association with the MindTheBees project, this project is all about teaching the youth of today about nature and the importance of bees within our environment, plus it gives them plenty of information about the benefits of beekeeping.
The app offers up plenty of benefits itself, you can record information and track the health of your hives and each of your queen bees, clearly define different apiaries and use the to-do list to add all of the work to be carried out in the coming days/weeks/months. The useful timeline feature lets you clearly see where you are and what needs to be done in terms of harvesting honey, moving colonies and all of the other beekeeping duties that keep you busy throughout the year!
All of the sharing and exporting possibilities are included and the weather forecast feature is a nice addition. The Apiary Book app is currently available on Android as a free download and only takes up 7.1MB of space on your device, an iOS version is being developed and will be released soon.
Software (click here)
American Bee Journal
Designed by Dadant & Sons Inc
The American Bee Journal app is slightly different in the fact that it is more knowledge-based, it covers all of the do's and dont's of beekeeping, giving everyone from beginners to professional beekeepers a useful bank of information that they can quickly access. Like with most hobbies, there are plenty of things to learn and understand, but remembering everything is not always easy! So, this is where the American Bee Journal app becomes very helpful, being able to quickly check on something bee-related when you are out and about amongst your hives is not only handy but will also save you time as well.
The app is packed full of information ranging from how-to articles, a question and answer section from people just like you, a list of upcoming beekeeping events and seminars for those who wish to find out more and meet other beekeepers. The app is free to download and there is a subscription service to receive future issues. Overall, it is a very useful app for those who want quick access to a wealth of beekeeping information.
Software (click here) This app is available only on the App Store for iPhone and iPad.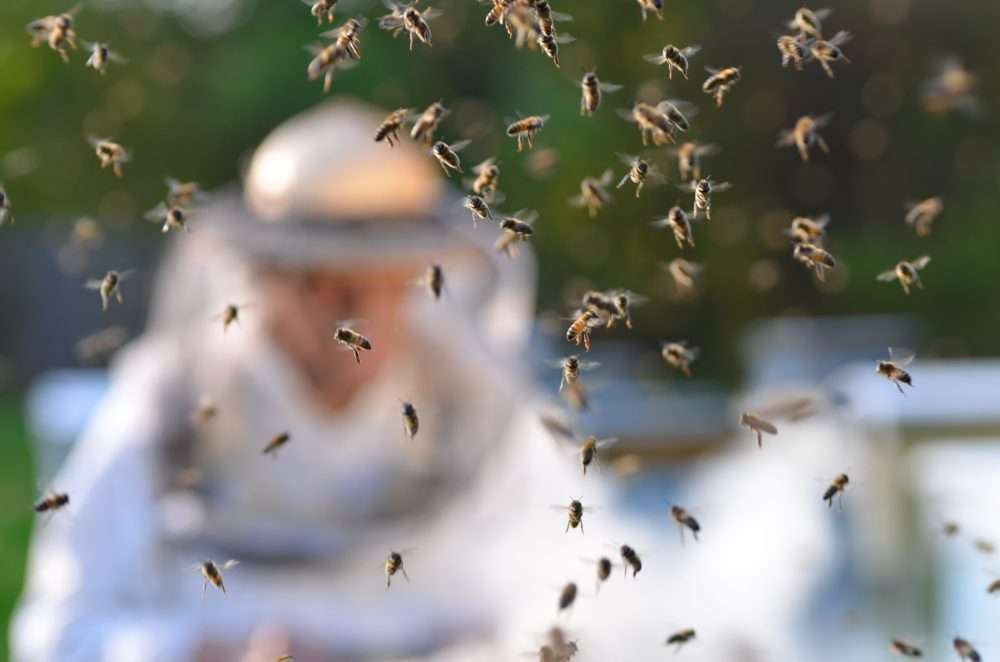 BeeKeeping Demystified
Designed by Dub Apps
A very useful offering from Dub Apps, downloading this will give you a mountain of information on beekeeping. It covers everything from first starting out to maintaining your bees and creating a long-lasting, healthy colony. If you are a beginner then this is a perfect app for you, learn about the queen bees and why they are different, what bees generally eat, why they sting and much more. Learn the correct terminology and the best equipment to use, getting to grips with these things first will set you off on the right path to a happy beekeeping career.
The app also includes honey recipes and various articles that will keep you up-to-date with everything beekeeper-related. As you can see, the BeeKeeping Demystified app has a lot to offer for all levels of beekeepers. With all of this information, there is a good chance that you will be able to turn your hobby into a career, honey is a popular ingredient in many products and there is definitely money to be made if you take good care of your bees, so take care of them and they'll take care of you!
Furthermore, this app is free to download and only takes up about 33MB storage space on your device and is currently only available on Android. If you are new to beekeeping then this app is a great place to start out, and for those already well versed in the beekeeping world, you never know, you might stumble across something that you didn't know and after all, it's free, so it's worth a try!
Software (click here) This app is available only on the App Store for iPhone and iPad
Bee Appy - Hive Management
Designed by Motionly Ltd
Bee Appy is a simple and friendly beekeeping app that lets you track hive data and keep an eye on the overall health of your bee colonies. This beehive app gives beginners everything they need to keep organized and make sure their bees stay happy, track every inspection and run reports to see an overview of how your hives are performing over time. Beekeeping is a hobby that can be optimized, but only if you take time to track the performance of your hives. The more data that you can observe and take away, the better your overall understanding of beekeeping will be.
You also have a GPS location function to map your apiary, the ability to take photos of your hives and visualize the growth and health of them over time, and of course you can get rid of those bulky folders full of paper and scribbles because all of the data is stored in your device and synced in the cloud. The Bee Appy - Hive Management app is free to download and gives you various levels of pricing plans. Depending on how many hives you are working with will determine your overall cost per month - its free for one or two hives, $6 for up to 10 hives and rises up to around $12 for up to 20 hives. Tailored plans are available for those with more hives. The app is only currently available on iOS devices with the Android version due for release soon.
Software (click here) This app is available only on the App Store for iPhone and iPad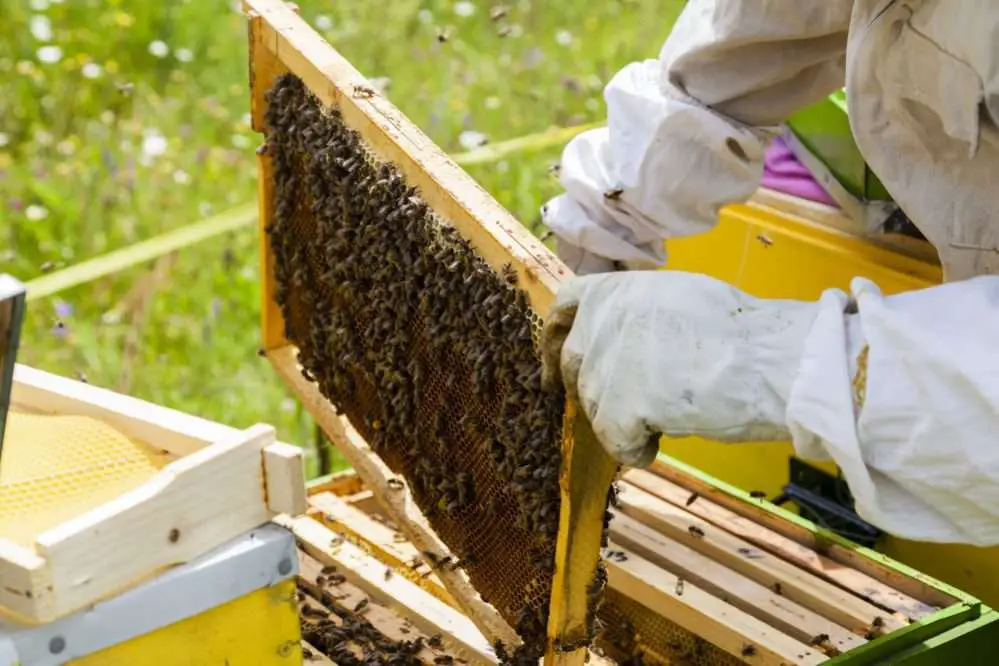 HiveKeepers for Beekeepers
Designed by Project 467 Pty Ltd
As a beginner in the world of beekeeping you might be feeling a little overwhelmed with all of the terms and practices that need to be learned, or even as an experienced or professional keeper you might be struggling to keep on top of things, especially if you are working with multiple hives. Whatever your experience, the HiveKeepers for Beekeepers app will be your workhorse in terms of managing and collecting all of the important data that comes from your hives, this is why it deserves to be our Top Pick - it can do it all!
Keeping track of the health of your bees and hive couldn't be easier with this app, record data from each of your hives with detailed inspection reports that can be broken down into four levels, covering the apiary, hive, super and frame. Another useful feature is how you can take photos of your hives and view them as a timeline, giving you detailed visual representations of your hives over a period of time.
The app will also pick out any hives that have not been inspected for a while with popup notifications, and of course, there is an option to share all of your beekeeping successes with your friends and family via social media. Lastly, if you are the type of person who loves to get stuck into reports then this app is just for you, visual PDF reports are available to download and print off for some bee-based evening reading!
One of the major advantages of using the HiveKeepers for Beekeepers app is that it costs absolutely nothing, zero, it's free to use so surely it's worth a try? The Android version is 6.4MB and iOS is 44.2MB in size so it doesn't take up a huge amount of storage on your device. Why not give the app a try and see how you get on, we're sure your bees will benefit from it and it might just be what you need for your hobby to reach new heights!
Software (click here) This app is available only on the App Store for iPhone and iPad
Features to look out for when buying a beekeeping app
Most of the apps nowadays will include all of the necessary features to track and maintain your hives. You will find that some beekeepers are traditional and like to keep hold of the pen and paper, of course there is no harm in this, but taking advantage of modern technology usually benefits us in the long run. These apps are not technical to use and it's just a case of inputting the data as you go, some of the apps do offer more sophisticated levels of reporting but this is more often for the professionals or companies who are running large-scale apiaries.
We have put together a definitive list of features that should be included in your app, so if you do find an app that you like the look of and it ticks off all the features below, then you're good to go!
Note taking for quick and accurate inspections

Reminder function for important upcoming tasks

Visual reporting via graphs for in-depth analysis

Camera-enabled to add photos and visualize your hives over time

Ability to share data with other people for discussion or advice